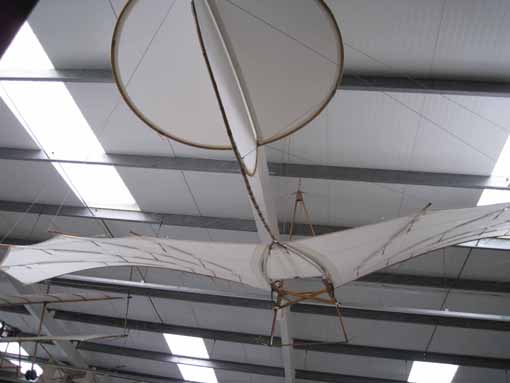 Reproduction Mk3 Pilcher Bat constructed by Eric Littledike, now installed in Hangar 7
in the Shuttleworth collection at Old Warden. with lowered wing tips this was the final version of the Bat.
This glider was also displayed at the RAeS centenary of powered flight celebrations in October 2008.
See also http://www.gracesguide.co.uk/wiki/Image:Im090617SC-Pi-627.jpg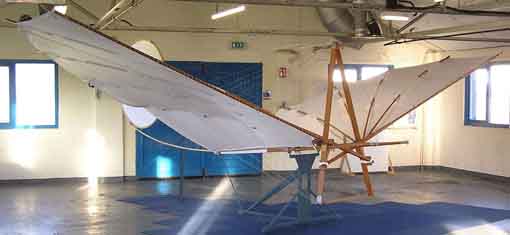 A Mk2 Bat has been constructed by Spirit Aero Systems and RAeS Prestwick branch led by Quentin Wilson. This glider is currently in storage awaiting opening of the new Riverside Museum of Transport in Glasgow where it will be on display when the museum opens in the early summer of 2011.
http://www.ayrshirescotlandbusinessnews.com/2007/12/spirit-aerosystems-prestwick-present.html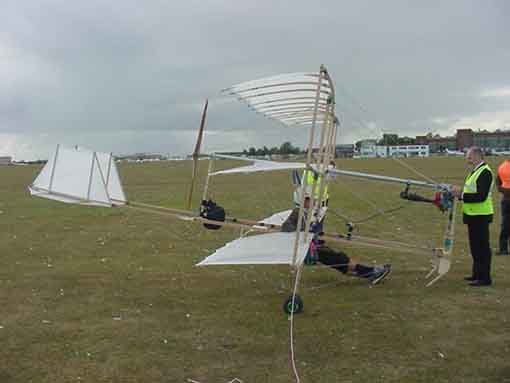 The powered triplane was Pilcher's most ambitious project, but sadly due to an engine
failure during testing, Pilcher, had to resort to flying his Hawk glider for a demonstration
to some dignitaries at Stanford Hall in October in 1899. Percy subsequently was fatally
injured and the triplane was never flown. This reproduction was commissioned by the
BBC for a program on 'Horizon' televised in December 2003. It was built with support
from Cranfield College, and flown by Dr Bill Brooks.
http://www.bbc.co.uk/science/horizon/2003/percypilcher.shtml
The Aircraft is now on display at Shuttleworth.